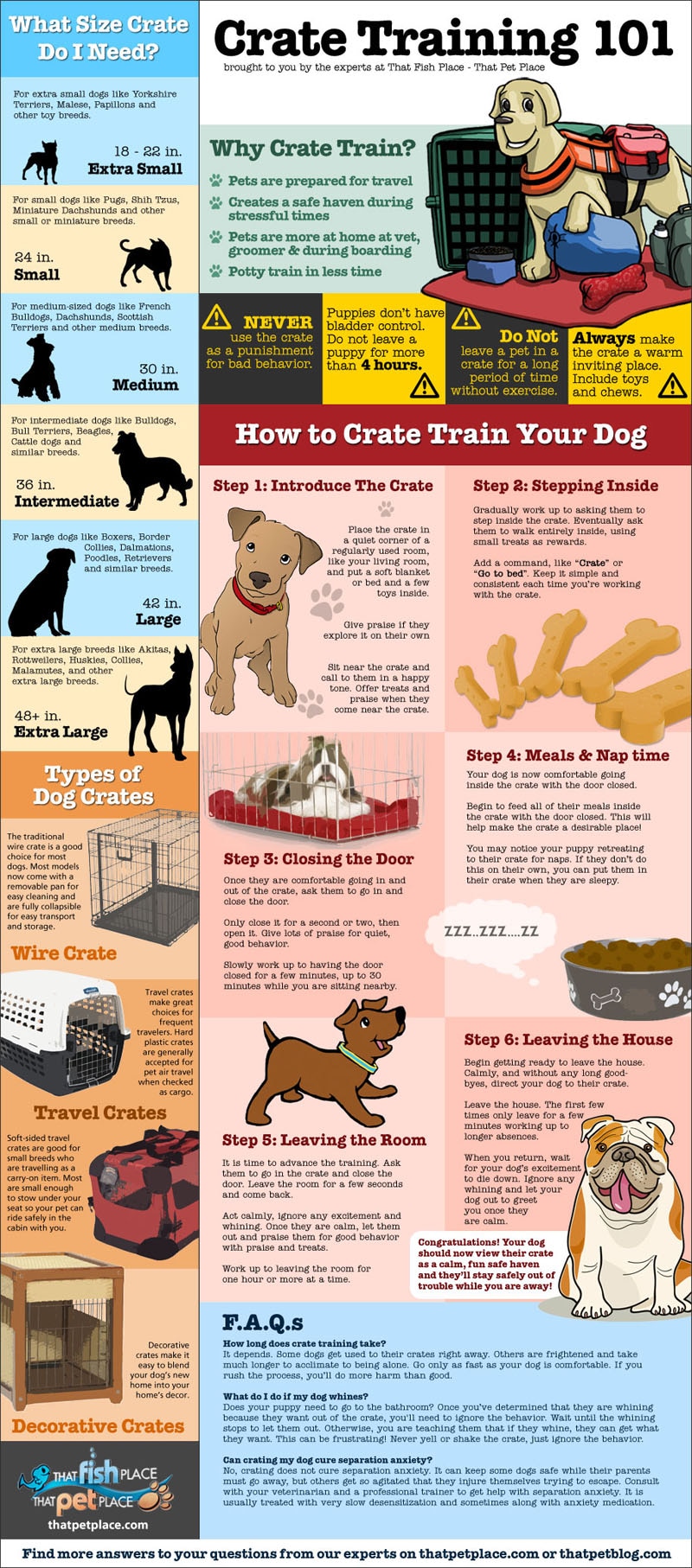 Crate training your dog may seem like a daunting task. In our last post of this series we discussed the benefits associated with crate training. This time we'll focus on simplifying the crate training process into three easy steps that anyone can follow. You, too can have a successfully crate trained dog who is happy to sleep in their crate and retreat there when life becomes hectic!
After you select your dog crate, the first step is to slowly introduce the new furniture to your dog.
Step 1: Introduce the crate
• Select your location and put a soft blanket or crate pad in the crate. Add a few favorite toys and chews. Please note: do not provide chews and toys if you dog is a heavy chewer or is not trusted with chews while unsupervised. Some dogs can destroy toys or chews and suffer from impactions or choke on the pieces.
• If your dog begins investigating the crate on his own, provide plenty of praise and treats for going near or in the crate on his own. You'll want to stock up on training treats for this process!
• If he does not come to investigate on his own, sit by the crate and talk to him in soft, soothing tones. Call him over to you. Remember to give treats and praise each time he comes near the crate.
• Once he is comfortable being around the crate, begin to toss small treats just inside the door. Praise him each time he goes in to retrieve the treat.
• Eventually toss the treats farther back until he goes the whole way inside the crate. Lots of praise and love during this step. This is the part that may take the longest. Remember never to force him into the crate. You want him to choose to enter the crate on his own.
The key that many people disregard is that crate training does not happen overnight. Depending on your individual dog, this process could take weeks. You want to take it slow and only proceed once your dog is 100% comfortable with the previous step. If they begin to show reluctance or are clearly uncomfortable, slow your pace down and return to the previous step. Read More »